70/30 Indica dominant
Cultivator Notes
This strain presents umami on the nose and palate – so savory and rich – with deep earthy notes followed by herbal tea leaf, black pepper, and soft hints of chervil. If you continue to smell the strain, there's a unique balance of sweet/salty aromas and flavors followed by a hint of citrus, which keeps your palate wanting more. White Tahoe Cookies presents calming/relaxing side effects, making it a fantastic entree pairing with a meal, highlighting its savory characteristics.
Availability
1/2 oz
Eighth available in August PRE-ORDER NOW



TERPENES
B-Caryophyllene
D-Limonene
B-Myrcene


WINE PAIRING
Cabernet
Syrah

FOOD
Steak
Burger
Chocolate

EFFECTS
Full-body bliss
Relieves anxiety
White Tahoe Cookies: The Story
Linsey picked up this special strain from Kevin Jodrey at his dispensary, One Log House, in the Redwoods of Humboldt County for The Grow Off competition in 2018–an event in which farmers are all given the same strain/clone to cultivate in their unique area, with their individual styles, and the varietal remains a mystery. At the end of the competition, teams compare results from a lab to see how their unique terroirs are expressed in the plant. So, for the first season Aloha Humboldt grew the White Tahoe Cookies as "The Mystery Strain." The White Tahoe Cookies is now a farm favorite, and one of Aloha Humboldt's flagship strains.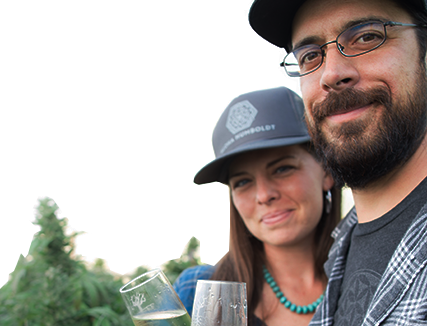 Indica dominant
Tasting Notes
Wedding Cake is bold and sumptuous with notes of freshly baked pie crust, soft red berries and cherries, and a slight hint of creamy lemon curd. This strain presents aromas of sweet vanilla and buttercream, almost like cake frosting, but still a bit tangy. On the palate, this delicious strain stimulates the appetite with mouthwatering notes of baked cherry cobbler with a hint of lemon, very similar to the aroma profile. Wedding Cake is a perfect match for a number of baked dessert recipes, making it an ideal dessert strain to conclude a fantastic meal!
While it might seem cliche, Wedding Cake is a perfect match for Champagne! Particularly the styles of Champagne that present creamy and yeasty notes to compliment the strain's vanilla/baked dough characteristics. Either a Brut or Brut Rosé
Champagne will pair well with Wedding Cake. Save this pairing for a special occasion! Look for Roeder Estate L'Ermitage Brut Rosé


TERPENES
D-Limonene
B-Caryophyllene
B-Myrcene



FOOD
Cherry Cobbler
Cream Pie

EFFECTS
Euphoria
Relaxation
60/40 Indica dominant
Cultivator Notes
This well-balanced cross of Cherry Pie and Tangie enchants the nose and palate with its pink grapefruit and tangerine notes followed by a burst of red fruit and cherries. This unforgettable strain also presents tropical fruit flavors on the palate such as passion fruit, which is balanced by bright citrus. Forbidden Fruit not only tastes delicious but it's visually stunning with its dark purple hues. An absolute showstopper! While this strain is indica-dominant, it's a perfect match for enjoying during brunch or as an aperitif before dinner to awaken the appetite.
Availability
Eighth
Pre-roll


TERPENES
B-Myrcene
B-Caryophyllene
D-Limonene

BREEDER
Crockett Family Farms


FOOD
Salmon sashimi
Tropical salsa
Blackened shrimp

EFFECTS
Restful sleep
Serenity
60/40 Indica dominant
Cultivator Notes
Golden Lemons presents aromas and flavors of roasted citrus, lemon peel, and a mix of savory herbs, particularly dried tarragon leaves. As you continue to evaluate the strain, there are some soft notes of marmalade and some earthiness, but this strain is not overly sweet. On the palate, the flavors are tart and dank, which are highlighted by the pungent citrus and herbal overtones. Uplifting yet relaxing, Golden Lemons is a perfect strain to enjoy with a friend over a meal because it's versatile and pairs well with a variety of both citrus and savory flavors. 
Availability
Eighth
Pre-roll


TERPENES
B-Myrcene
D-Limonene
B-Caryophyllene

BREEDER
Crockett Family Farms

WINE PAIRING
Chardonnay
Marsanne

FOOD
Roasted vegetables
Chicken piccata

EFFECTS
Deep relaxation
Mental clarity
Golden Lemons: The Story
Aloha Humboldt was gifted Golden Lemons from an anonymous source in 2018. This strain was chosen specifically for her high potency flower for the emerging cannabis market and well suited for the seasoned cannabis connoisseur.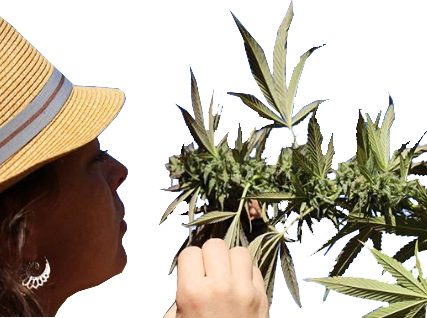 70/30 Indica dominant
Cultivator Notes
Notes of sweet berries and bright citrus followed by freshly baked cookies and subtle hints of cherry. This indica dominant hybrid provides feelings of euphoria and full bodied relaxation.


TERPENES
B-Caryophyllene
B-Myrcene
A-Humulene


WINE PAIRING
Rose
Pinot Gris

FOOD
Olives
Charcuterie
Fruit tarts


EFFECTS
Euphoria
Full body relaxation
BLUEBERRY COOKIES: THE STORY
Ryan and Linsey found the Blueberry Cookies at a small Santa Rosa dispensary in 2016 on a hunt for a sweet berry enhancement to the highly-sought flavor profile of Girl Scout Cookies. In the fall, Blueberry Cookies displays beautiful reds, oranges and deep purples. Her complex fruit flavors make this strain hugely versatile when pairing. Blueberry Cookies is delicious with a Rosé: a relaxing summer staple.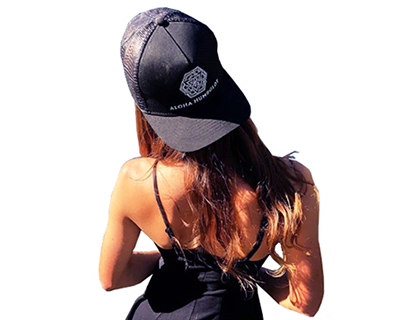 TERPENES
B-Myrcene
B-Caryophyllene
B-Limonene

GENETIC SELECTION
Sticky Fields

WINE PAIRING
Sauvignon Blanc
Merlot

FOOD
Asparagus
Caprese salad

EFFECTS
Pain relief
Full body relaxation
BENZ OG: THE STORY
The Benz OG is a cross of The Benz and Fire OG. The Benz and Fire OG are Emerald Triangle heirloom strains; cultivars shared by generous growers wanting to pass along genetics they love to their friends. The selection originates with a grower from Mendocino that prefers to remain anonymous. He gave The Benz seeds to Jesse of Sticky Fields in the early 2000s, and the clones of Fire OG to him in that same era. Jesse stabilized and crossed The Benz with a Fire OG from the same anonymous grower. Jesse then gifted these seeds, Benz OG, to Linsey at the Regenerative Farming Conference in 2018. The Aloha Humboldt cut of Benz OG was selected in 2019 on their farm in Willow Creek.
WARNING:  Smoking or consuming marijuana products can expose you to chemicals, including marijuana smoke, which are known to the State of California to cause cancer, and methanol, which is known to the State of California to cause birth defects or other reproductive harm. For more information go to www.P65Warnings.ca.gov.