November 10, 2020 — Cannabis producer Aloha Humboldt, located in Northeast Humboldt County, California, successfully obtained another trademark registration  this month  to protect its mark.

"I knew from the beginning that building a brand also means protecting the name," says Linsey Jones, CEO of Aloha Humboldt and a cannabis farmer since 1996. Over the years, Aloha Humboldt has been building up goodwill in its name, logos, and other trademarks by building a brand that is both recognizable and high-quality. "We want to make sure people don't have confusion, because we work so hard on the quality of our cannabis," explains Linsey.
In 2018, Aloha Humboldt was awarded federal trademark registration from the United States Patent and Trademark Office (USPTO) for 'Aloha Humboldt' in relation to apparel, which Aloha Humboldt sells on their website (Registration No. 5,463,829). Because cannabis is not legal at the federal level, federal trademarks for cannabis product categories are not yet available from the USPTO; however, the California Secretary of State began registering cannabis-related trademarks following Proposition 64.
In 2019, a state trademark was obtained for 'Aloha Humboldt' on cannabis pre-rolls (Registration No. 02001411). Wishing to expand the scope of their protection, in 2020 Aloha Humboldt filed a trademark application with the state of California for the 'Aloha' mark on a variety of cannabis products, and is now working on obtaining trademark protection for its original logo design. On October 13, 2020 the state trademark registration for 'Aloha' was issued (Registration No. 02006761).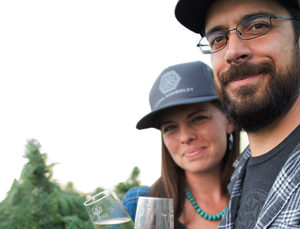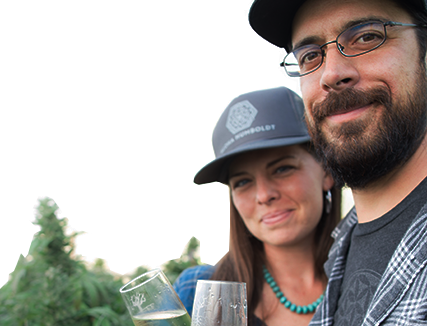 At Aloha Humboldt, Linsey and her husband Ryan cultivate cannabis using eco-conscious methods  under the sun. They produce flower and pre-rolls, and are collaborating on hash and wellness products. They are passionate about their craft.
Lauren Mendelsohn, Senior Associate Attorney at the Law Offices of Omar Figueroa, currently represents Aloha Humboldt with regards to their intellectual property, and filed the recent state trademark application for 'Aloha.'  "This  gives Aloha Humboldt the right to exclude others from using the same or a similar mark in California if there is a likelihood of confusion, with stronger protection than that afforded to common law (i.e., non-registered) trademarks" she says. "Aloha Humboldt has spent years building goodwill and recognition for its brand, and that needs to be protected."
As more players enter the cannabis market, it is important for cannabis companies, particularly smaller-sized farmers and legacy operators, to think of trademarks and other IP protection strategies so that they can differentiate themselves by their superior product and by their distinctive brand.
AlohaTM, Aloha Humboldt® and the Aloha Humboldt logo are trademarks of Aloha Humboldt, Inc. To learn more, visit alohahumboldt.com.
##