Wine Pairings by
The Herb Somm
Jamie Evans, Founder of The Herb Somm, guides you through the wonderful world of cannabis and wine pairings. As passionate about terroir as Linsey, owner of Aloha Humboldt, she tastes every Aloha Humboldt strain and shares her tasting notes and wine recommendations. Cheers!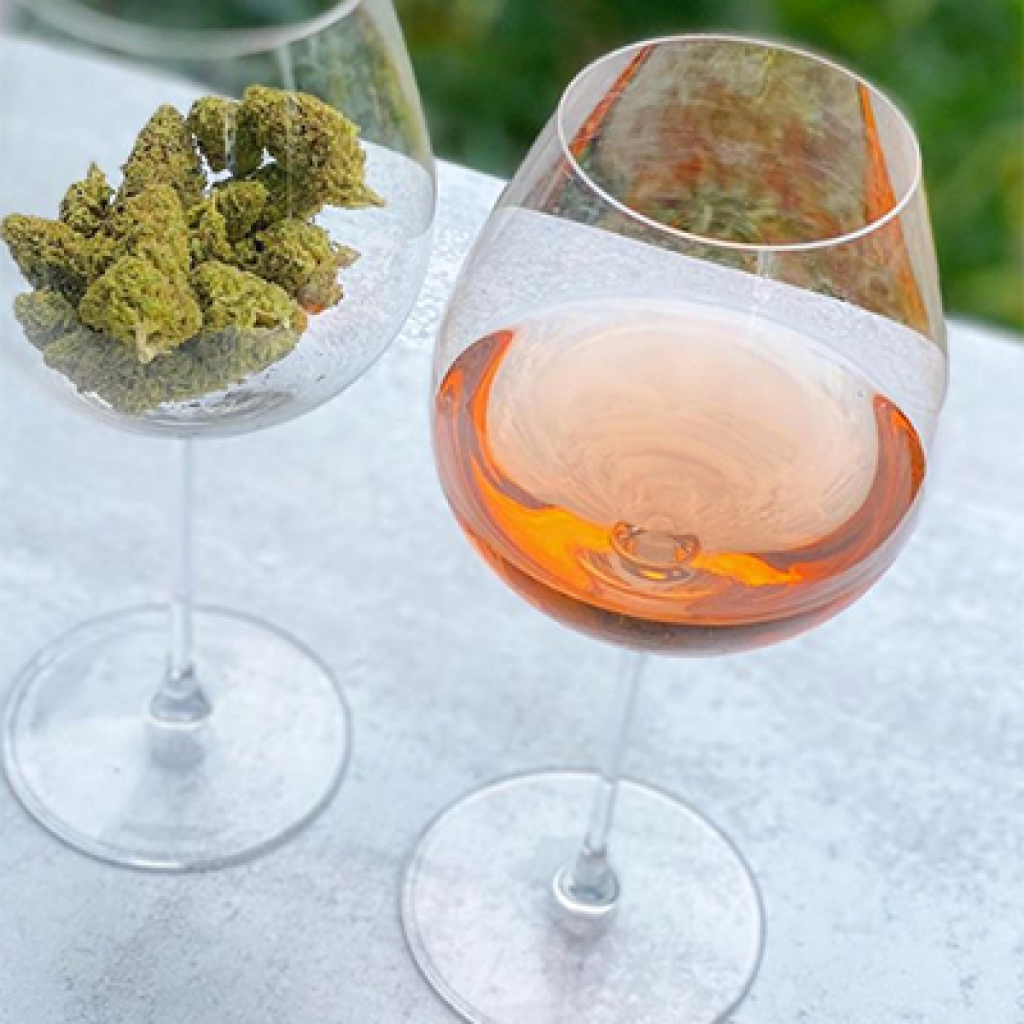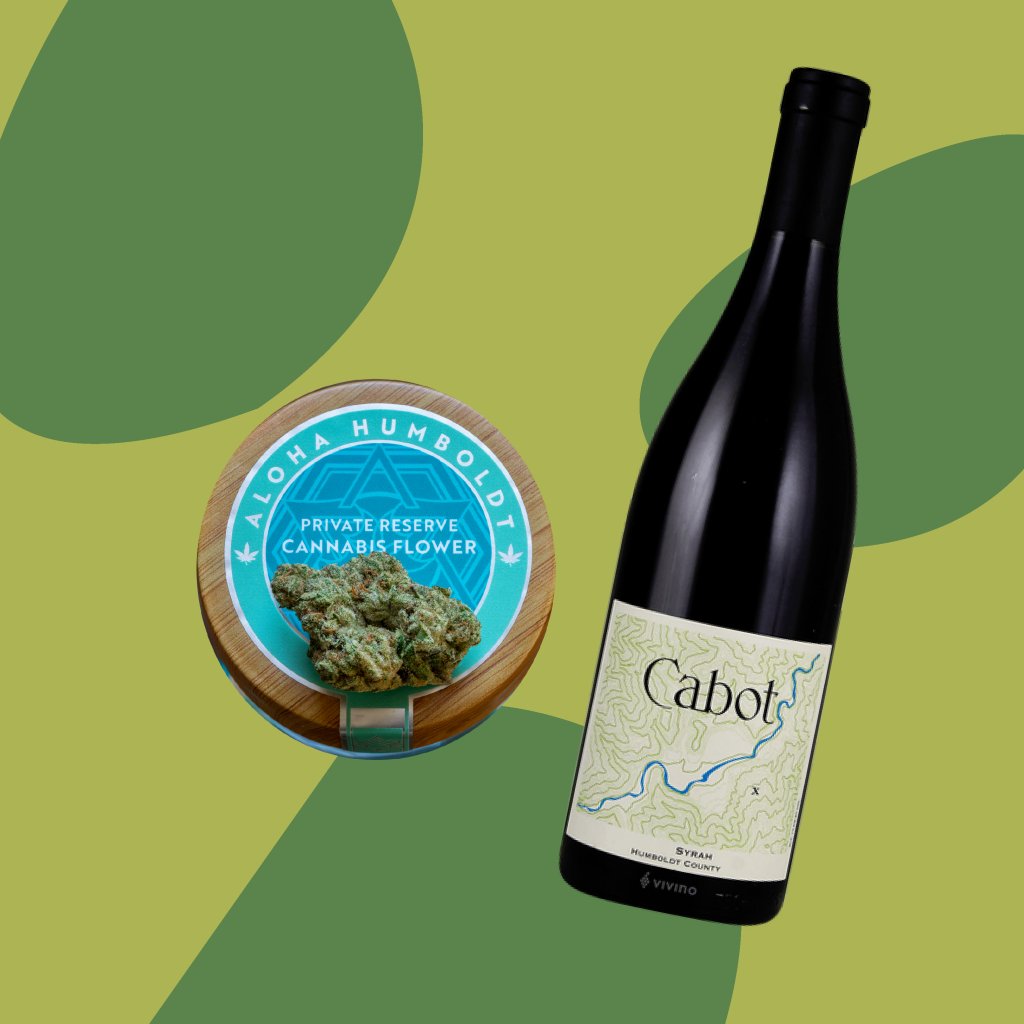 WHITE TAHOE COOKIES + SYRAH
This strain presents umami on the nose and palate – so savory and rich – with deep earthy notes followed by herbal tea leaf, black pepper, and soft hints of chervil. If you continue to smell the strain, there's a unique balance of sweet/salty aromas and flavors followed by a hint of citrus, which keeps your palate wanting more. White Tahoe Cookies presents calming/relaxing side effects, making it a fantastic entree pairing with a meal, highlighting its savory characteristics.
Due to the strain's earthy-herbaceous, savory, and peppery notes, Old World Syrah (from France) is a fantastic option to pair with this strain. White Tahoe Cookies almost presents a meatiness like Syrah as well, which makes this a unique pairing.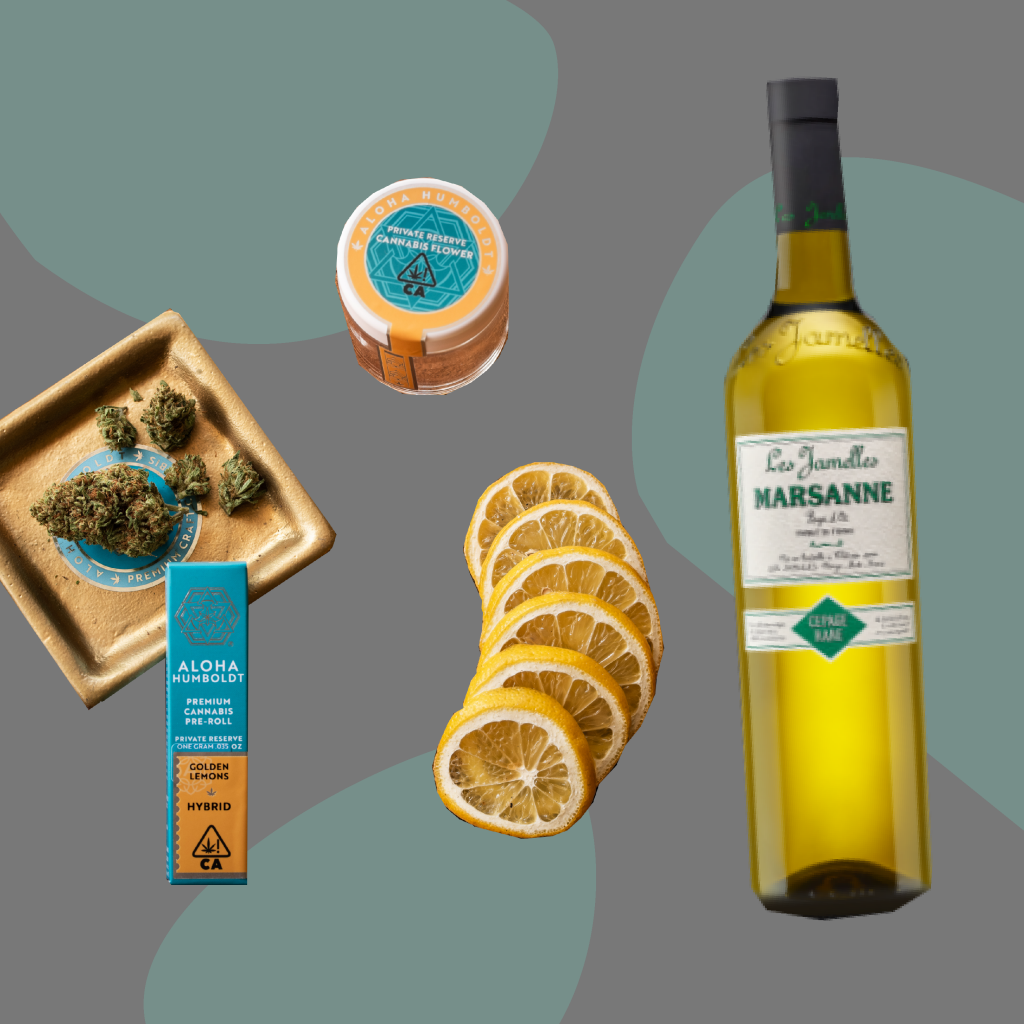 GOLDEN LEMONS + MARSANNE
Golden Lemons presents aromas and flavors of roasted citrus, lemon peel, and a mix of savory herbs, particularly dried tarragon leaves. As you continue to evaluate the strain, there are some soft notes of marmalade and some earthiness, but this strain is not overly sweet. On the palate, the flavors are tart and dank, which are highlighted by the pungent citrus and herbal overtones. Uplifting yet relaxing, Golden Lemons is a perfect strain to enjoy with a friend over a meal because it's versatile and pairs well with a variety of both citrus and savory flavors.
Due to Golden Lemon's citrus and tarragon notes, look for bolder white wines such as Marsanne or Chardonnay, which have enough body and acidity to balance Golden Lemon's aromas and flavors.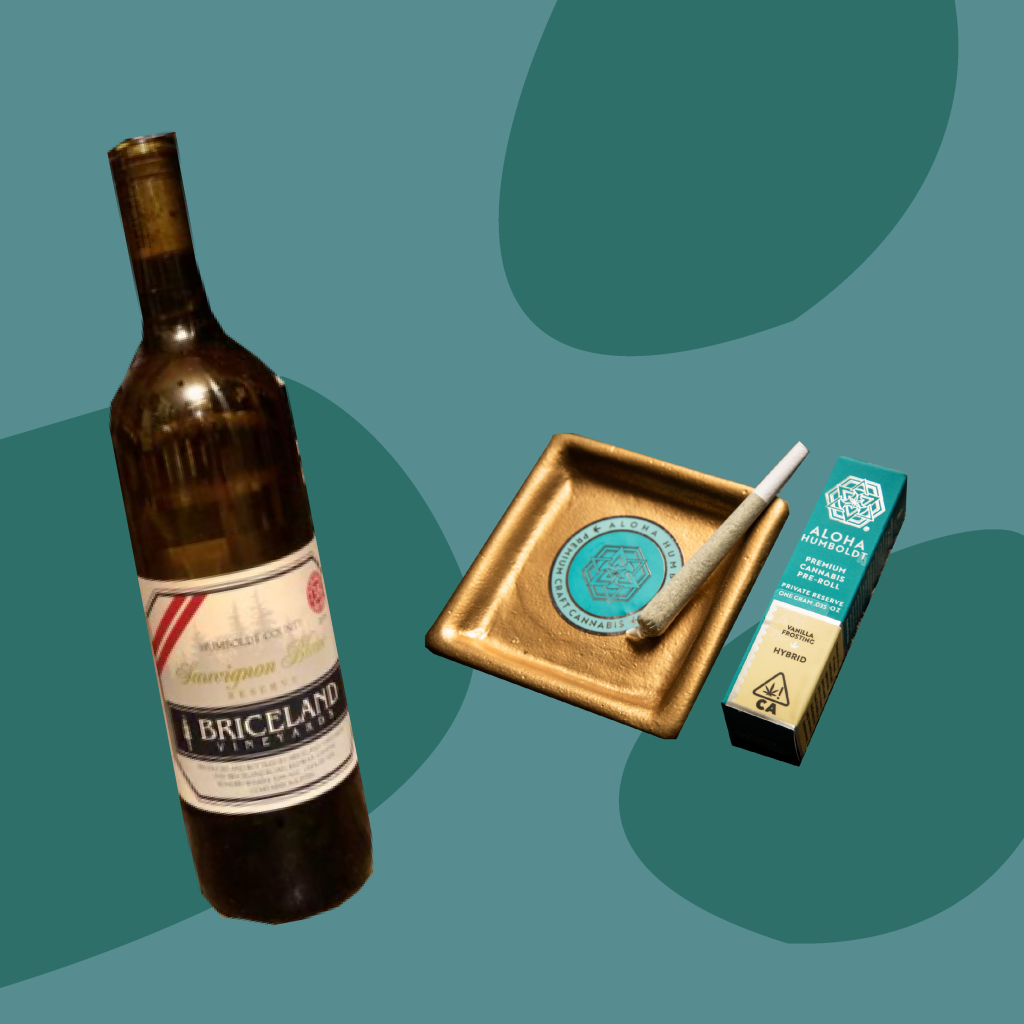 VANILLA FROSTING + SAUVIGNON BLANC
Tangy and sweet, Vanilla Frosting presents a perfect balance of soft vanilla cream notes paired with a melody of citrus fruits, passion fruit, and floral aromas. You'll want to continue to smell this strain as secondary layers of candied lemon, wheatgrass, and savory herbs delight the senses. Covered in frosty trichomes, the flower buds have a sparkle to them, and present bright and refreshing flavors of lemon, passion fruit, and cream on the palate. 
Because Vanilla Frosting presents a myriad of playful citrus, passion fruit, herbs, and a hint of wheatgrass on the nose and palate, Sauvignon Blanc makes for a wonderful pairing and exhibits similar aromas and flavors, depending on the style of wine. Look for JAX Y3 Sauvignon Blanc or source a Humboldt terroir Sauvignon Blanc that's been aged in oak such as Briceland Vineyards Sauvignon Blanc, to match the strain's vanilla notes.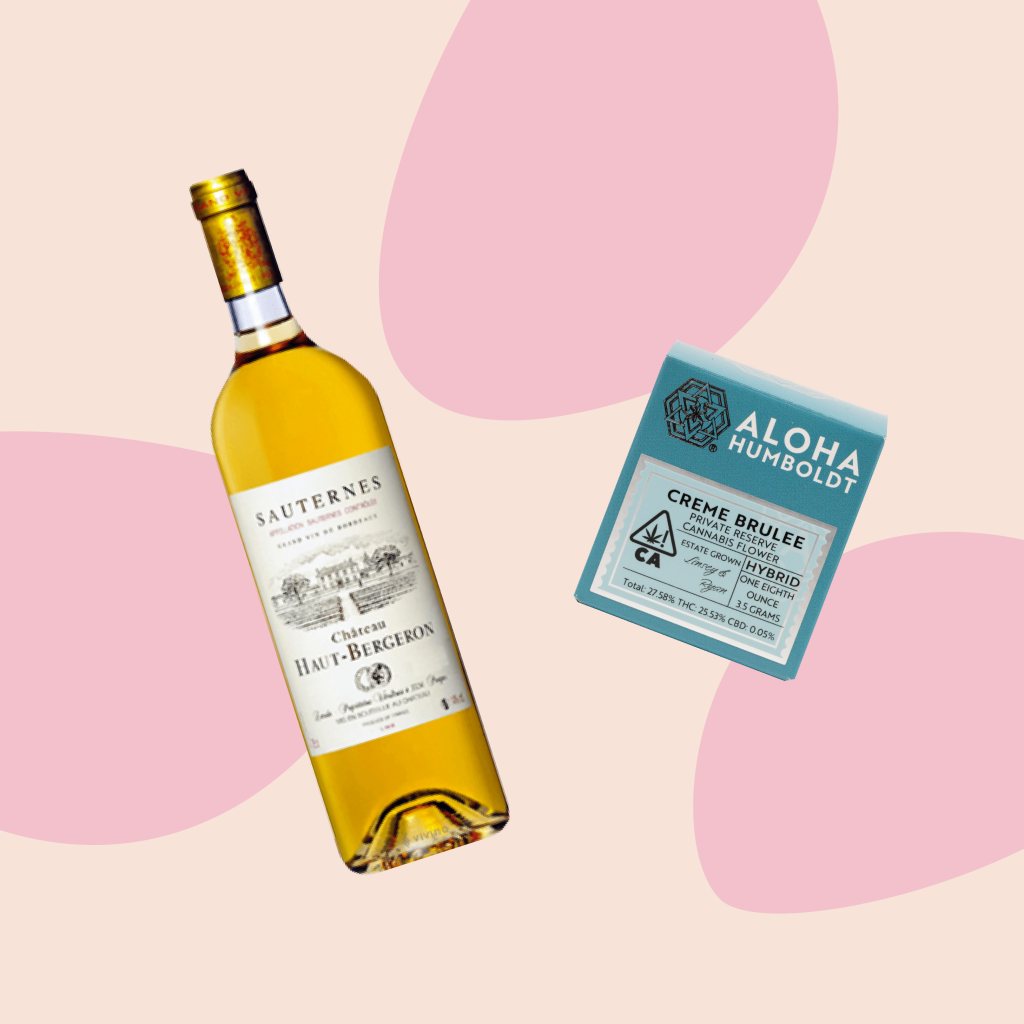 CREME BRULEE + SAUTERNES
Crème Brûlée's lemon meringue and orange cream notes excite the nose and palate while soft hints of toasted sugar, white chocolate, and pie crust captivate the senses. This strain is light and playful, but also elegant due to its citrus and cream flavors that blend harmoniously with a variety of ingredients. Crème Brûlée is a fantastic match with citrusy appetizers or a number of desserts, including traditional crème brûlée. Pair with dessert wines such as Sauternes with its orange-apricot notes which complement the stain's profile.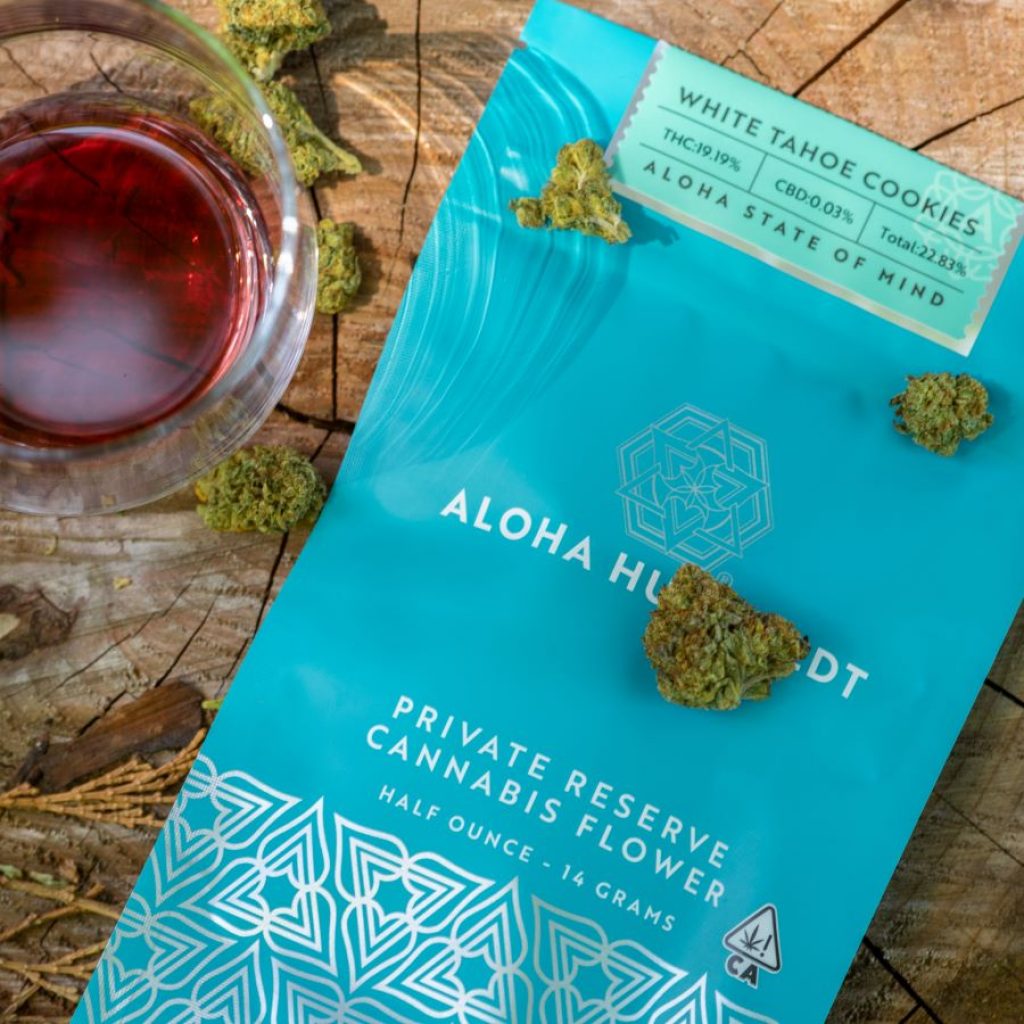 How to pair wine and cannabis
There are two glasses in front of you. One is filled with wine, the other with cannabis flower from Humboldt, the world's mecca for top-tier pot. You smell each, and the aromas envelop you in a harmonious pairing. You're enticed by the promise of flavors, textures and taste intensities. If you want to appreciate a pairing of wine and Humboldt cannabis, follow these steps… more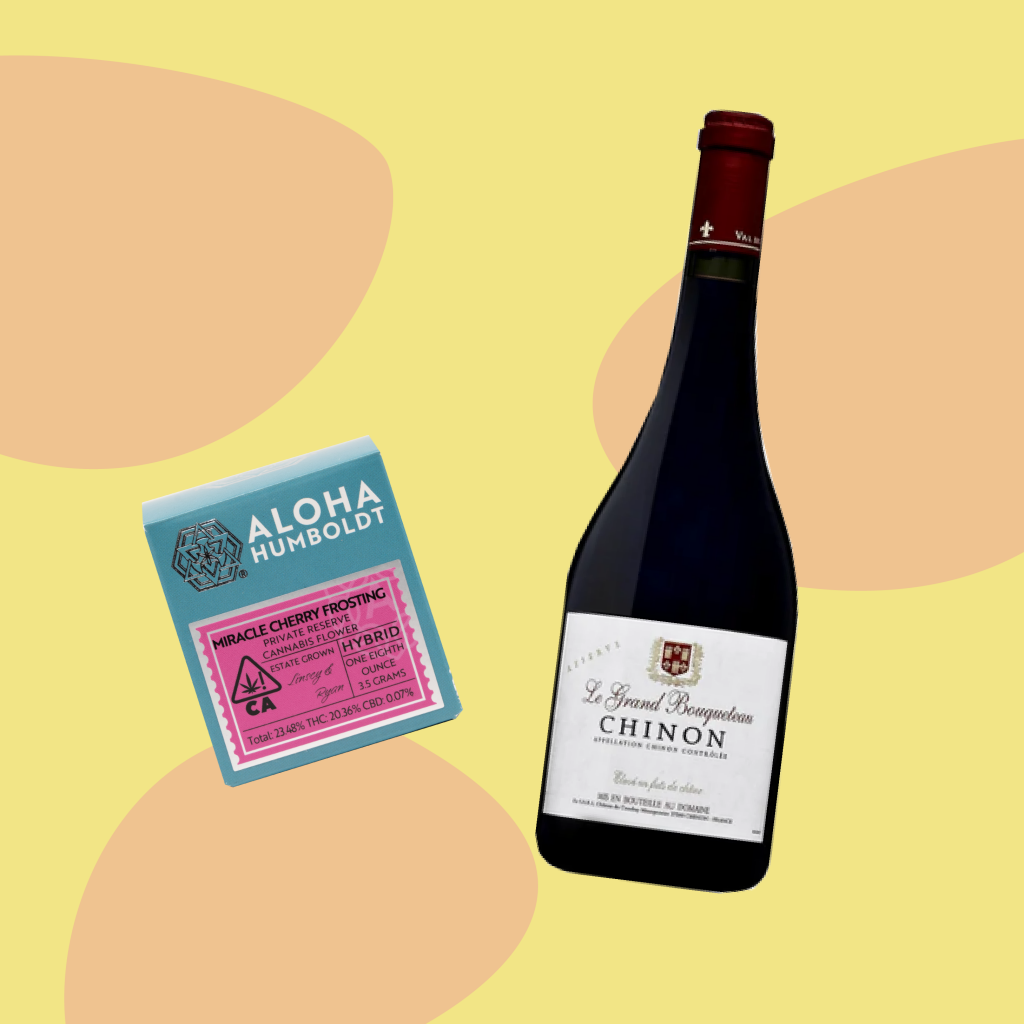 MIRACLE CHERRY FROSTING + CABERNET FRANC
Tart cherry, lemon peel, and minty greens harmonize on the nose and palate as you begin to smell and taste Miracle Cherry Frosting. This strain is incredibly complex as the secondary layers of savory herbs, eucalyptus, and earth softly appear as you continue to evaluate the flower. This strain is refreshing on the palate, as the terpenes limonene and pinene excite the senses. While not immediately apparent, there's also a creamy characteristic that provides balance to the aromas and flavors of the strain. Miracle Cherry Frosting is a great match with Cabernet Franc, particularly from a cooler climate such as Loire France, Argentina, or Chile, due to strain's tart cherry, savory herbs, earth and eucalyptus notes.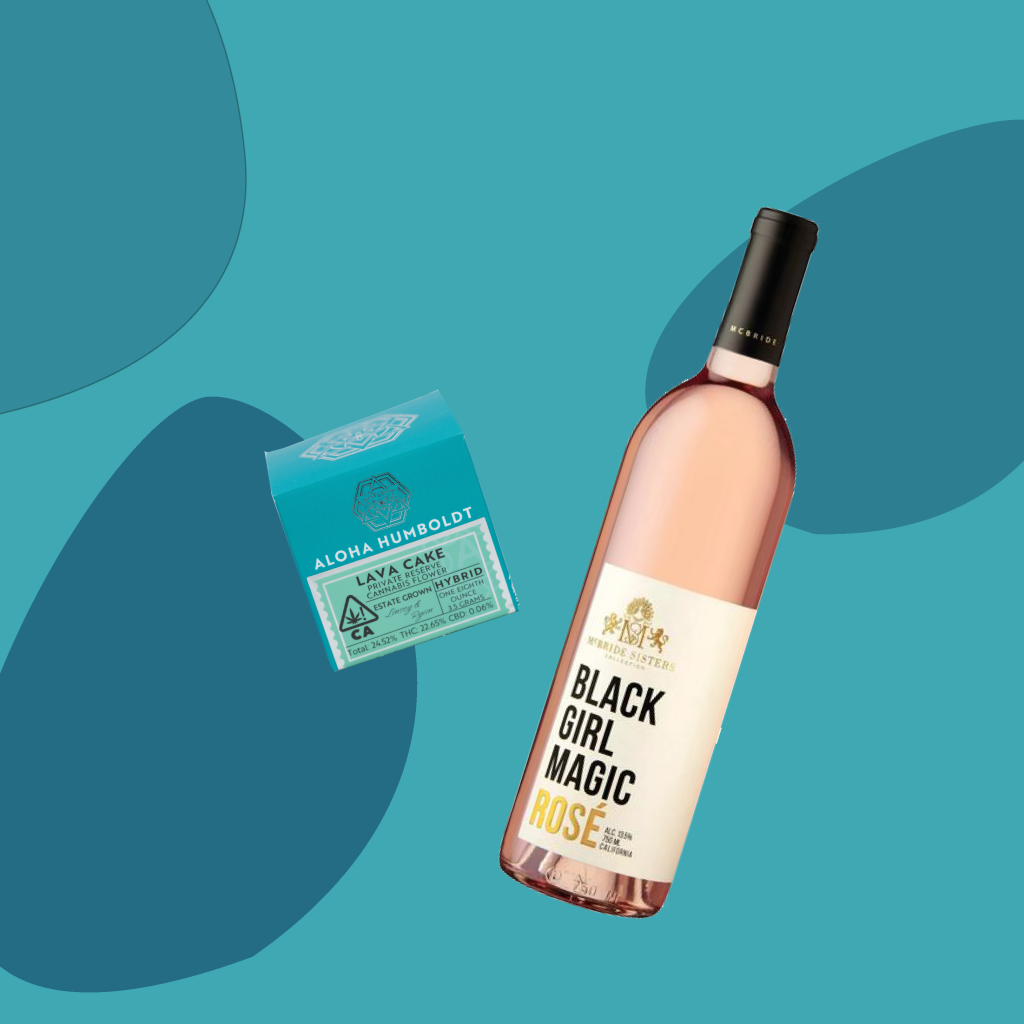 LAVA CAKE + ROSE
 Lava Cake's pleasant aromas quickly entice the senses with soft earthy notes on the nose followed by a melody of red fruits. If you continue to smell, the strain opens up with delicate hints of pine and mint, but the flower also presents some playful purple grape candy characteristics. There's a slight hint of citrus that adds some tartness to the strain, but overall, Lava Cake is fruity and leans on the sweeter side. On the palate, this strain presents notes of mixed fruits and mint. A complex and delicious dessert strain to wind down to!
Lava Cake's pronounced fruity notes are a perfect match for Gamay, which is a light-bodied red wine that often exhibits notes of tart red fruits, very similar to this strain. You can also pair this strain with a variety of rose wines including the McBride Sister Collection's Black Girl Magic Rose.