This pairing was designed by Khara Pechtes, founder of Food Flower Future with Linsey Jones, CEO of Aloha Humboldt
↓ Download recipe and strain card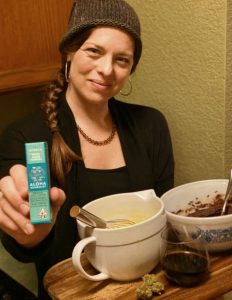 Trees are changing color, the evenings get dark early. Fall calls on us to indulge in delicious pleasures. Look no further than this to-die-for flourless chocolate torte by Linsey Jones, CEO of Aloha Humboldt. Its richness pairs to perfection with White Tahoe Cookies' unique balance of sweet and savory. Give Thanks!

Linsey's Flourless Chocolate Torte
Yield: serves 4-6 people
Total: 60 minutes + 4 hrs refrigeration
Ingredients
5 oz semi sweet chocolate (Linsey likes using organic, fair trade, artisan chocolate with around 70% cocoa and some morsels to keep the recipe affordable)
20 tbsp  butter
6  eggs
2 tsp vanilla extract
2 tsp espresso
springform pan
foil
large baking dish with a lip
1 quart heavy whipping cream
1 tsp vanilla extract
3 Tbsp powdered sugar
Preparation
Preheat oven to 400.  Place the baking pan on a middle shelf with a half inch of water in the bottom of the pan.
Butter the springform pan by buttering the pan and wrap with foil. Leave the springform pan out.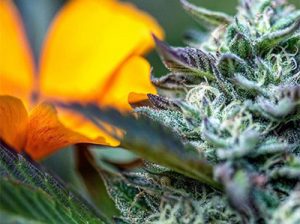 Make 1 cup of espresso (strong coffee is a great substitute.)
Set up two double boilers. In the first one, melt the butter, chocolate, espresso and vanilla until smooth and turn off the heat. Leave the bowl on the sauce pan to keep warm, stirring occasionally.
In the second double boiler, whisk the eggs until warm and frothy, and light in color.  Pour the eggs through the strainer into the chocolate mixture, gently folding until fully incorporated.
Pour into the buttered springform pan. Carefully place the pan into the water bath and bake for 40 minutes.
To make the cream, whip the whipping cream, vanilla extract and sugar together until the mixture forms stiff peaks.
Refrigerate for a minimum of 4 hours before serving. Serve with whipped cream, strawberries and raspberries.
Aloha!