Pairing created by Chef Danielle Duran-Zecca.
In collaboration with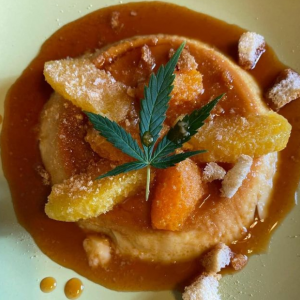 It's a play on the classic dish we all know and love! We wanted to marry the refreshing, complex flavors of Aloha's Miracle Cherry Frosting with the creamy character of the Amaretto Flan. A perfect spring pairing!
Amaretto Flan

Yield: 6 servings
Time: 1 hour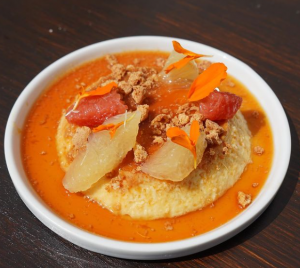 Ingredients:
1 cup sugar
3 eggs
12oz can evaporated milk
14oz can condensed milk
5 Tbs Amaretto liquor
Preparation:
1. Put sugar into pot on low while carefully moving the pan around in a circular motion in order for all of the sugar to brown evenly.
2. Pre-heat oven to 350F
3. Carefully pour caramel into 6 flan pans to evenly coat the bottom. Let cool.
4. In a blender combine condensed evaporated milk, amaretto liquor and eggs. Blend until smooth and pour into the flan pans.
5. Place individual pans in a large pan , fill with water about half way up the flan ramekins. Cover w/ foil.
6. Bake for 30-45 minutes, or until the flan is set around the edge but still a bit jiggly in the center.
Aloha!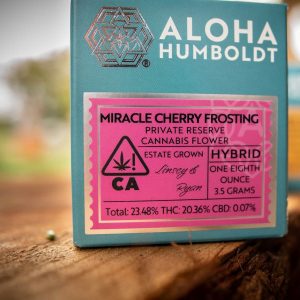 Tart cherry, lemon peel, and minty greens harmonize on the nose and palate as you begin to smell and taste Miracle Cherry Frosting. This strain is incredibly complex and secondary layers of savory herbs, eucalyptus, and earth softly appear as you continue to evaluate the flower.